We are selling only 500 of our best-selling items for $26.89-$36.89 to celebrate our 2nd birthday. After 500 pieces we will return to the original price of $40-$55
😍379 sold in the last 48 hours
🙌
99.7% of Reviewers Recommends This Product.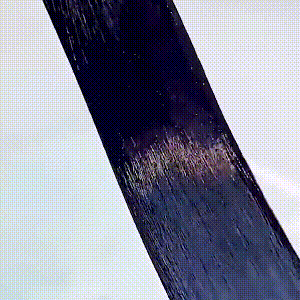 Perfect & Healthy Hair in no Time!

MAGICAL TREATMENT is a universal solution to restore the beauty and health of your hair. If you have never applied Musedesire™ Magical Treatment on your hair, then you might not know a lot about the types of benefits that it can provide.

REVITALIZES / NATURAL INGREDIENTS

Musedesire™ Hair Mask With Pure Keratin is the expensive conditioner that salons charge for. Save on high labor costs when you use it yourself at home. You will achieve the results of a salon treatment at an affordable price.

This revolutionary treatment revitalizes your hair in minutes with stunning results. The cream is made of 98% natural ingredients and effective repairs and nourishes your hair fibers in depth.

Unique keratin formula - Smooth Forces Hair Mask Contains Vitamin E to help replenish the shine that the hair loses when exposed to harsh chemicals, heat and styling products. Omega 3 and Omega 9 increase moisture and hair elasticity
Restorative hair mask for dry damaged hair, deeply repairs and conditions hair to restore softness, shine, and bounce. Damaged hair treatment repairing provides restoration and lasting protection from drying out, leaving hair fabulously healthy and easy to manage
Perfect for dry, damaged, brittle and color-treated hair of any texture. Keratin hair treatment mask will help treat your split-ends from straightening damage from years of color treatments
Sodium, Sulfate and Paraben Free - Quality Tested to Ensure Purity, 100% TOP Grade Hydrolyzed Keratin, Hair masque is deep hair hydrating hair conditioner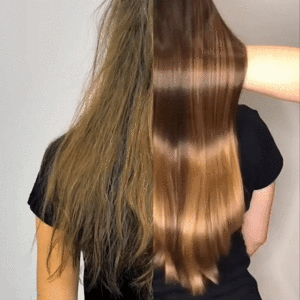 REPAIR CREAM | NO NEED TO CUT

When pollution, blow-drying, and coloring damage your hair, the pure keratin contained in the treatment gives it back its suppleness, shine, and strength. Keratin is also known to be effective against hair loss. Hair is naturally composed of 99% keratin. Keratin-based treatments are therefore the only treatments that can completely restore it from the roots to the ends. Save yourself a trip to the hairdresser and keep your beautiful length.

Improves nutrition of the hair follicle by 89%.

Restores even the most severely damaged hair. In order to restore the structure of the hair, give it shine, fill it with strength and accelerate growth, you can apply this Magical Treatment Hair at home, which is one of the most effective methods for hair care.
MAGICAL TREATMENT INGREDIENTS

Aqua, Cetearyl Alcohol, Steartrimonium Chloride, Parfum, Amodimethicone and Trideceth-12, and Cetrimonium Chloride, Cyclopentasiloxane, Dimethicone, Hydroxyethylcellulose, Argania Spinosa Kernel Oil, Citric Acid, Methylchloroisothiazolinone, and Methylisothiazolinone.
How to use the cream?

1) After shampooing, drain and dry your hair so that it is slightly damp.
2) Cover your hair with a reasonable amount of Musedesire™.
3) Then massage for 5 minutes so that the cream penetrates the roots.
4) Finally, place a warm towel over your hair and leave the cream on for 20- 30 minutes.
5) Rinse with water without shampooing, the result is immediate! Your hair is smoother, shinier, and easier to style.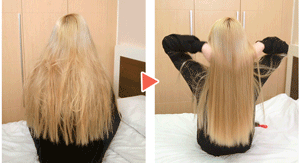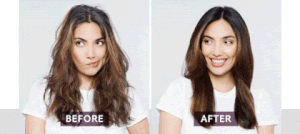 Suitable for all hair types. For straight and curly hair, we recommend 1- 2 treatments per month. If you have curly, frizzy, or damaged hair, opt for more regular treatment of 1to 2 times a week.



Q & A
1. Do I need to use conditioner after this hair mask?
Using the conditioner after this mask is not necessary because our unique keratin formula contains Vitamin E to help replenish the shine that the hair loses when exposed to harsh chemicals, heat and styling products.
2. What are the most nourishing ingredients in the mask?
Omega 3 and Omega 9 increase moisture and hair elasticity, Keratin promotes restoration and repair.
3. Is it suitable for coloured thin blonde hair?
Sure! The mask is a perfect choice for dry, damaged and color-treated hair of any texture. Our keratin hair treatment mask will help treat your split-ends from straightening and damage from years of color treatments!
4. Are there any parabens or sulfates?
The product is sodium-, sulfate- and paraben-free, as well as quality tested to ensure purity! You don't have to be afraid of the natural ingredients because the treatment was exclusively designed for companies in the United Kingdom using the best available ingredients.
5. My hair is damaged and looks to be dry. Will the mask help improve my hair condition?
Sure! The keratin hair treatment repairs and restores weak, damaged and over-processed hair, improving strength and hydration.
6. Does Your Hair Mask Straighten Curly Hair?
Keratin Hair Mask does not straighten curly hair, however it makes hair more manageable and is perfect for use before styling.
Shipping Time
🔥Our current turnaround time is running 3-5 business days. Although some of the items are made ahead, due to the high volume of orders, shipping times are longer than usual. If I have the item ordered in stock I will mail it out as soon as possible!
🚀Standard shipping is $5.99 and takes about 10-15 business days after shipment. There are expedited shipping options.
😉Thank you for your patience. Please let us know if you have any questions.