TIRED OF BACK-BREAKING WORK? Make Washing Easier and More Effective!
Our Mini Dishwasher & Washing Machine Washing Machine takes the hassle and strain out of everyday household chores!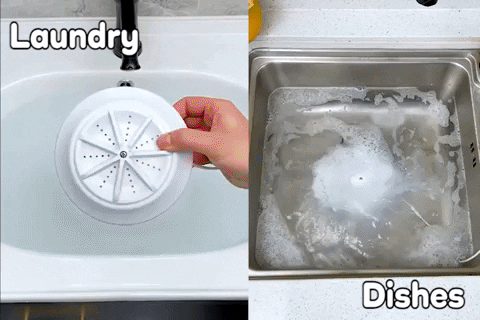 Oxidation Bubble
High-pressure water creates thousands of bubbles to burst into water, which can easily clean dishes or clothes!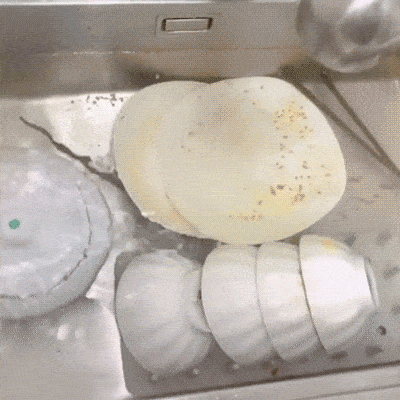 Ultrasonic working time: 60seconds to switch, and the sterilization capacity reaches 99.98%. The sonic sterilization produces micro scale pressure bubbles to generate mechanical waves, causing stubborn dirt to disappear!
Perfect For When You Are On The Go
With a Small and Compact Design it fits comfortably in backpacks, suite cases, sinks, or tables that require less space.
Versatile Cleaning
Our Washing machine effectively cleans pesticides and bacteria on all fruits and vegetables!
USB Power Supply
Our Mini Washing Machine is recharges via USB that features bubble spray, 2D flow, immersion cleaning, and ultrasonic waves.
HOW TO USE
Washing bucket (self-provided)
Double-sided magic suction cup (must have)
The suction cup sucks the bottom of the washer
The other side of the suction cup presses the side wall of the bucket to fix the washing machine
Soak light clothing in an appropriate amount of water
Pour an appropriate amount of detergent
Power on the washer
start washing clothes
After washing is complete, unplug the power
INTRODUCE
2-in-1 twin-turbo washing machine: default gear - automatic cycle cleaning
SPECIFICATIONS:
Product material: plastic, electronic components
Rated voltage: DC 5V
Power supply: USB
Rated power: 18W
Size: 9*9*5CM
Weight: 228g
Package includes: 1 x Mini Dishwasher & Washing Machine