Designed to engage kids in their early STEM development
The Musedesire™ Dominoes encourages children's spatial thinking abilities, color recognition and will keep your little engineers coming back for more fun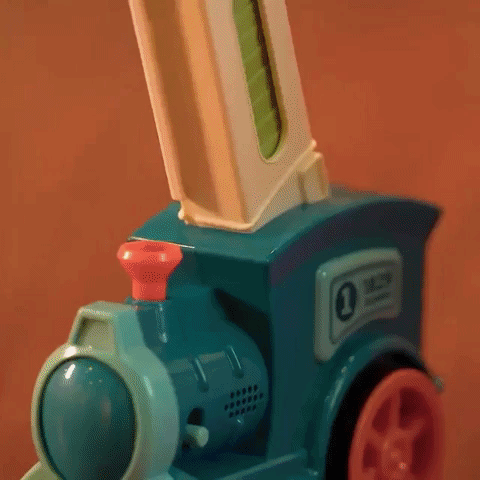 EASY DOMINO COLLECTION TO SET UP AND KNOCKDOWN
By simply pressing the quick-load domino magazine on to the domino, your colorful blocks go up into the holder and stay there until your train releases them as it travels over the floor or table, leaving a perfect row of dominoes just waiting to be knocked down.
Develop Kid's Fine Motor Skills
Perfect for toddler's color recognition, hand-eye coordination ability and great for fine motor skills. Kids can use the blocks to make different arrangement and they will not stop playing with the blocks. They will like the bright colors! Good for kids imagination.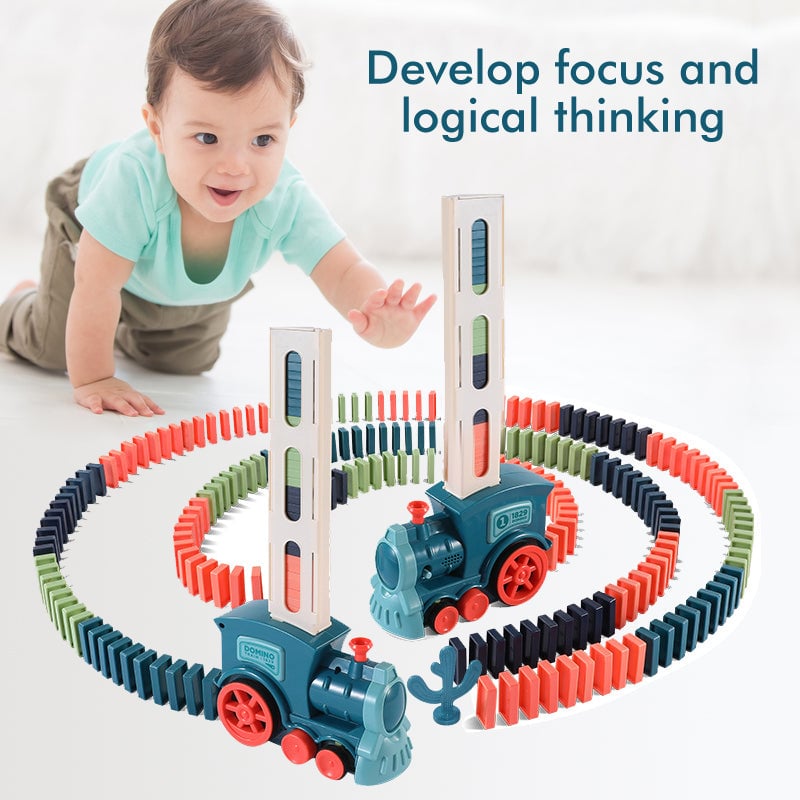 🚂100% SAFE
These plastic Blocks domino pieces are finished with non-toxic paints which are safe and won't fade. The dominos are made of high-quality plastic, Smooth edges to ensure children's safety during play.
GREAT BONDING EXPERIENCE FOR PARENTS AND GRANDPARENTS WITH CHILDREN
Everyone loves this toy from toddlers to adolescents and, of course, their parents.Or just leave them to play alone. Either way, it's a lot of fun while aiding in the development of color recognition, cognitive abilities,spatial relationships and teamwork.
PERFECT GIFT FOR BOYS AND GIRL
This is a fun toy, especially if you and your kids/grandkids are domino racing fans, can also be used as Christmas gifts, Halloween gifts, children's birthday surprises and jigsaw puzzles, giving children a happy entertainment time
Specification:
Function: Music
Material: High-quality ABS material plastic
Age appropriateness: 3+ years old
Package: 1*Domino Train Blocks Set Building and Stacking Toy