What's lurking in your Washer?
Your washer may look clean on the outside, but what about the inside? Studies show the inside of a washing machine is the perfect hiding place for a breeding ground of bacteria, mold, dirt & grime buildup.
Yes, your washer needs to be deep cleaned. The detergent you use for your clothes is strictly for your clothes. It's effect on your washer are the opposite, causing dangerous soap scum build up. Particles of dirt from clothes often are left behind and also create build up.
This residue build's up and combined with the dark and humid environment of your washer causes bacteria, mold, and a foul smell that ends up back on your clothes and body. Unfortunately, this build up can also lower your washer's life expectancy.
How Wash Warrior Works
Wash Warrior is a powerful concentrated formula that is specifically made to remove the bacteria, and the conditions that allow bacteria to grow and cling to the metal inside your washer.
Wash Warrior is Septic Tank Safe! Cleans the drum, rubber seal, drawer, pipes & tank!
Soap scum and dirt from your clothes combines with the water flow of your washer causing bacteria & mold within your washer. So how do we fix this? Wash Warrior dissolves into the water, reaching the same problem area's that the waterflow caused in the first place with contaminated water, and obliviates all that build up! Thus leaving with you a cleaner and longer lasting Washer! See more below in "How to Use"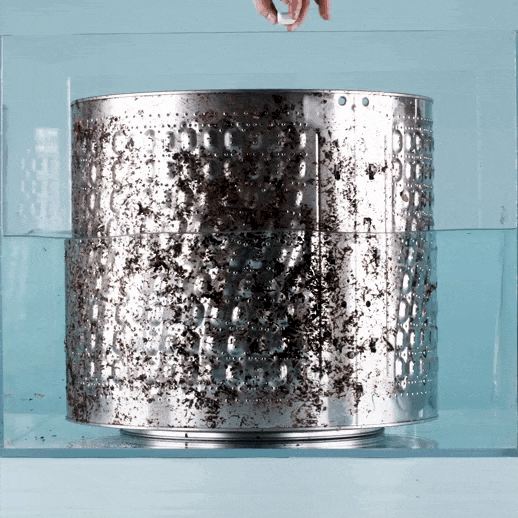 ⚡Click the ADD TO CART button before we sell out. 

Shipping Time
🔥Our current turnaround time is running 3-5 business days due to our products are all handmade. Although some of the items are made ahead, due to the high volume of orders, shipping times are longer than usual. If I have the item ordered in stock I will mail it out as soon as possible!
🚀Standard shipping is $5.99 and takes about 10-15 business days after shipment.
😉Thank you for your patience. Please let us know if you have any questions.