Forgot to take pills? Very annoying!
Or no water at hand when you want to take your pills? After purchasing your PillBoxBottle you do n't have to worry about this anymore. This wonderful product has already made life so much easier for more than 1,000 others , will you be next? Order it quickly before we run out of stock! After that, a Pre-Order can always be made!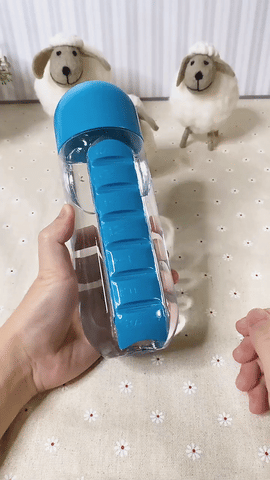 LOTS OF CONTENT!
Large capacity bottle, the PillBoxBottle has a capacity of 600 ML, so you can be sure to have enough water for your pills, all in one cool gadget.
Stay organized!
Handy daily organizer, made with a built-in 7-day pill holder, so you always have the pills, water and even the lid as a cup. Ideal for outdoors, travelling, at work or next to your bed
Organized and tidy, our seven-piece pill box allows you to store each day's pills (approximately 3 large pills) in an easy-to-open and close compartment, so you know you've taken your daily dose
Easy in use!
Easy to assemble, the pill box is easy to remove to make it easier for you to wash and refill your bottle with water, juice or any other beverage that makes it easier to take your vitamins or medications. (Wash it nicely by hand!)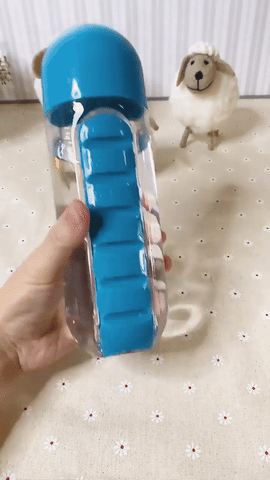 Durable
Tritan non-BPA material, made of virtually indestructible tritan material. This bottle is durable for even the most rigorous of travel.
Stable factor in your life!
Stands evenly on desk or bedside tables, made with four small anchors so your bottle stays where you put it and doesn't roll around. Put it on your bedside table and in the morning you'll find it exactly where you left it. It will never let you down if used properly! Never forget to take a pill again!
Specifications
Material: PP + PC (BPA FREE)
Gross Weight: 160g
Capacity: 600ml
Size: 8cm x 23.5m
Package Included: 1 * Water Bottle
MORE THAN 1,000 OTHERS PREDED YOU AND ARE VERY HAPPY WITH THE BOTTLE!
This product is not available in stores, so grab your chance with this offer. The offer is valid for a limited time and can expire at any time.
Our customers are happy with us!
Every customer with us gets our full attention and we will make sure that they are satisfied! Fortunately for us, almost every customer is too and we get an average of 4.7/5 stars! We are very happy with this and hope to make you happy too!
✔ As a customer you have the option to return the product 14 days after receipt if necessary. We hope not of course and notice that this does not happen often!
✔ We are here for you day and night and get in 24/7 if you ask a question! We try to answer these as soon as possible!
✔ Every day we are working on our products, this can also ensure that this product is no longer available tomorrow. Take advantage of the opportunity you now have to order this product and enjoy our offer!
💚 We are here for you with a smile!