🤔🤔Worried about losing your car key, access control card, remote control, garage key, etc? Backup it!🔥🔥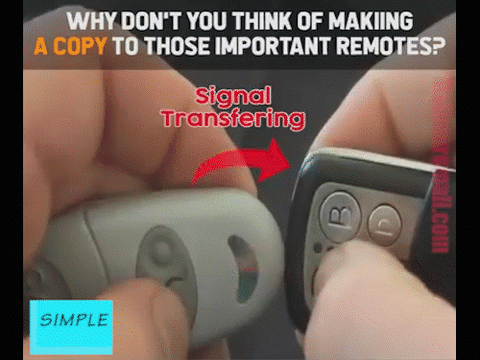 Wireless Remote Control Duplicator is able to make a copy of any key through a few simple steps!
Don't worry about the privacy and safety.
It adopts one-to-one key copy technology and the password of each key is saved individually.
Duplicate your existing remote control for cars, car sunroofs, garage doors, rolling gates, heating systems, wireless anti-theft device, home automation, etc.
4 Button for 4 Different Devices✔ The four buttons of remote controller could respectively copy four different types of chips, That is a remote control can operate four different types of facilities.
Copy your fixed frequency!
Including High transfer sensitivity, no signal blocking. The copy transmitter switch is durable, plus you can take it anywhere easily with key chain design.
HOW TO PROGRAM
Step 1 – Clear the Memory
Click and Hold A and B buttons together - LED will flash 3 times
Keep holding A button and release B button
Keep holding A button and push B button 3 times, Led will start flashing Non-stop
Now press any key on the remote control, LED lights are not bright, so delete code success; if you press the button LED lamp is lit, indicating that the original code is not deleted!
Step 2 - Copy Your Remote Control
Put both remotes next to each other (back to back). Make sure they have direct contact.
Click and hold 1 button on your original remote and 1 button on your clone remote.
Keep holding until the LED light blinks 2 times then blinks 2 times then goes steady. This means the cloning has been successful.
If for some reason the clone does not go further then 2 blinks, it means the signal did not go through, please shift the remote slowly up and down until you get the point where it will go through.
SPECIFICATIONS
● Material: ABS + electronic components
● Powered by 1 x 27A battery ( included )
● Operating distance: Up to 100 meters
●Operating frequency: 433-434 MHz
● Compatible chips: 2262, 2260, 5026, 5326, 5326 - 3, 5326 - 4, FP527, PT2240, EV1527, HT6010, HT6014, HT12E, HT640, HT680, PLC168, SMC series, 9XX, PT2292, 12L - 4SC, HT6026, UM3750AM, etc.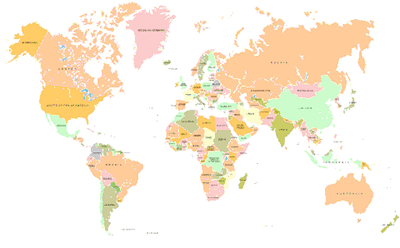 Shipping Time
🔥Our current turnaround time is running 3-5 business days due to our products are all handmade. Although some of the items are made ahead, due to the high volume of orders, shipping times are longer than usual. If I have the item ordered in stock I will mail it out as soon as possible!
🚀Standard shipping is $5.99 and takes about 10-15 business days after shipment.
😉Thank you for your patience. Please let us know if you have any questions.